If you need to speak to someone regarding e-safety please speak to Mrs Stones – Designated Safeguarding Officer.
HELP AND ADVICE FOR FAMILIES IN A DIGITAL WORLD

CEOP works with child protection partners across the UK and overseas to identify the main threats to children and coordinates activity against these threats to bring offenders to account. We protect children from harm online and offline, directly through NCA led operations and in partnership with local and international agencies.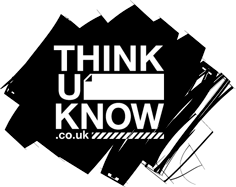 This website, developed by the Child Exploitation and Online Protection (CEOP) Centre, provides information for young people on how to stay safe online. 
Each of the parents' topics includes a summary of what's good, what's bad and what parents can do to help their children stay safe.
In all areas of the site, there are prominent links to the CEOP 'report abuse' page where you can make a complaint or report a problem.