Welcome to Class 1, which is Reception and Year 1. As well as being the teacher, I am also the Foundation Leader and therefore know many of the children already. I am really looking forward to welcoming you back into school in September and starting our new learning journey together. I have missed seeing your smiley faces but I have been so proud of how you have carried on your learning at home over the last few months. You are all Foljambe stars!

Hello! My name is Mrs Venables and I am your Class Teacher.
I am married with two teenage children and also have two cats ' Fizz' and 'Boo'. I love spending time with my family enjoying outdoor activities such as camping, canoeing and skiing. If I manage to find time to relax I do this by gardening or reading.
For the last ten years I have worked at Foljambe Primary and had the pleasure of getting to know many wonderful families in this close and caring community. Most of my teaching career has been spent teaching the Early Years which is my absolute favourite age group. Learning is so exciting !! I like to engage the children with learning that is fun, interactive and creative.
I'm sure we will have an amazing year ahead !
Children develop quickly in the early years, and early years practitioners aim to do all they can to help children have the best possible start in life. Children are born ready, able and eager to learn. They actively reach out to interact with other people, and in the world around them.
Development is not an automatic process, however. It depends on each unique child having opportunities to interact in positive relationships and enabling environments.
The Early Years areas of Learning and Development are all interconnected but made up of the following:
Prime areas are fundamental, work together, and are move through to support development in all other areas.
• Personal, Social and Emotional Development
• Communication and Language
• Physical Development
Specific areas include essential skills and knowledge for children to participate successfully in society.
• Literacy
• Mathematics
• Understanding the World
• Expressive Arts and Design
The children will need a PE kit in September. This should consist of a white t-shirt, black shorts, joggers or leggings and black pumps. Please make sure that all items are clearly labelled and kept in a labelled bag. Children should keep their PE kit on their peg all week and then take it home at weekends. Please help your child become more independent in their dressing and un-dressing in preparation for this.
Over the next year we are looking forward to a wide range of PE and Music sessions that will also be taught by experts from the Wickersley Partnership Trust.
Children need to come to school in your uniform everyday and wear suitable foot-ware for lots of outdoor play. Our new school logo is now available on uniform from Pinders.
Your child will also need a book-bag to keep letters, homework, diaries and books safely inside. They should bring their book-bag everyday.
Children in Foundation will be offered milk, water and fruit everyday and do not need to bring a water bottle.
Every morning you can choose either a packed lunch or a school dinner. I will send the weekly menu in advance so that you can discuss this with your child. Packed lunches should contain healthy options and only water.

Hello. My name is Miss Marshall. I will be one of your lovely Teaching Assistants in Foundation. I have two daughters ; Courtney who is 12 and Lily who is 9. In my spare time I like to ride my motorbike and I love to draw and colour with my children. I am really looking forward to meeting you in September and show you all the fabulous activities we get up to in our unit.
Hi, my name is Miss Lidster. I live with my dog Woody and tortoise Trev. I love spending time outdoors and am often walking with my dog whatever the weather. I can't wait to meet you all and have lots of fun!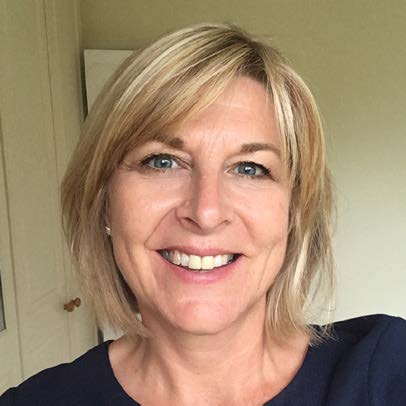 Hello my name is Mrs Guest and I am the Nursery Nurse in the Foundation Unit.
I have two grown up children and am awaiting the arrival of my first grandson in August. I love all things creative from painting and sewing to baking and decorating cakes. I am very much looking forward to all the fun we will have together in our fabulous foundation unit.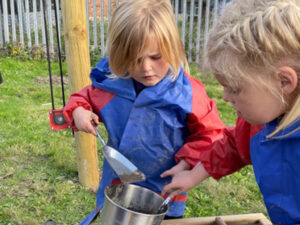 Class 1 - Foundation Stage/Year 1
The children have loved exploring our new outdoor learning areas.
Read More »
Class 1 - Foundation Stage/Year 1
The children who have been Foundation Stage 1 at Foljambe Primary School are now well prepared for full time school in September. They  have developed
Read More »