We are really looking forward to welcoming you back into school in September. We have missed seeing your smiley faces but we have been so proud of how you have carried on your learning at home over the last few months. You are all Foljambe stars!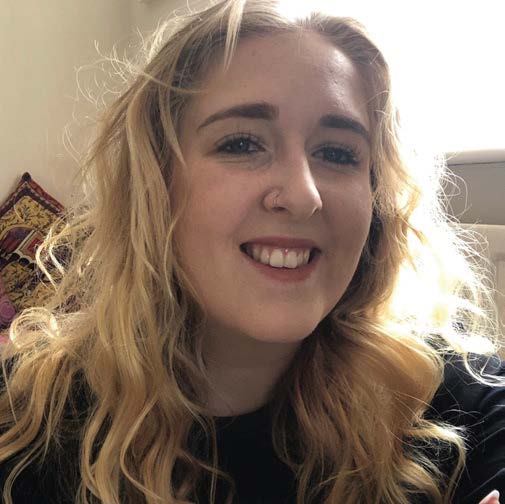 Hello! My name is Miss Sherburn and I am your Class Teacher.
Welcome back class 4/5! My name is Miss Sherburn and I will be your teacher for the year. I'm sure you would like to know a little bit about me. I joined Foljambe in February and felt the magic straight away. I love being outside walking my two dogs (Spud and Barney), and also enjoy reading and relaxing when I have the time! I can't wait to start this year with you all and learn a little bit about you as well! It's going to be a wonderful adventure, Miss Sherburn x
Our first topic for the year will be 'Pharaohs'. This exciting topic will give us a chance to dive into history and bring it to life in the classroom! You will develop an understanding of who the Pharaohs were and how they have influenced the world we live in today. We will also be exploring the 'Frozen Kingdom', a geography topic that will allow you to further understand our planet. We will be using SFA as our Literacy scheme and White Rose for Maths.
Over the next year we are looking forward to a wide range of PE and Music sessions that will also be taught by experts from the Wickersley Partnership Trust. Please remember to bring your PE kits everyday with your names clearly labelled.
You will need to come to school in your uniform everyday and bring your own water bottle that will go home everyday. Our new school logo is now available on uniform from Pinders.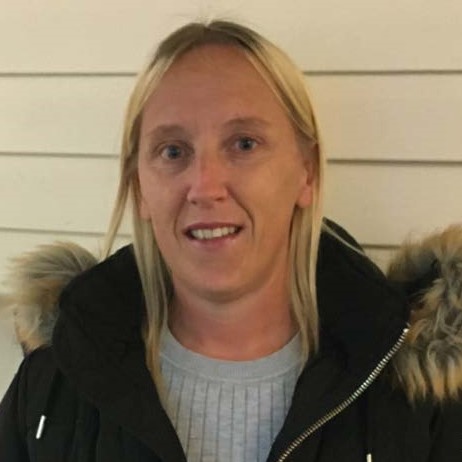 I have been working here for 3 years and look forward to our new class. I enjoy all sports and PE is my favourite subject. I hope you are all ready as I like to get everyone involved. When I'm at home I enjoy being outdoors with my 2 children Emily and Oliver and going on mini adventures. I look forward to seeing you all in September, I've heard lots of good things about you all. Miss Humphries x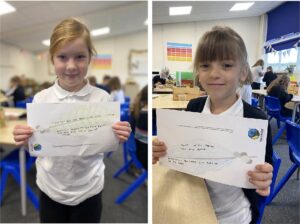 Class 3 - Year 3/4
In Geography, Class 3 made a #promisetotheplanet. We learnt about the positive impact Fair Trade can have for communities around the world and how we
Read More »
Class 3 - Year 3/4
Last week, we challenged ourselves to get 100% attendance. Every day, we made sure to come in ready to learn and it definitely paid off.
Read More »