At Foljambe Primary School, we have a strong commitment to parental involvement and wish to see homework as a way of developing this partnership. We define home learning as an activity that pupils undertake outside of school lesson time, either on their own or with the support of family members.
Why give home learning?
It can inform parents about work going on in class
It can further stimulate enthusiasm for learning
It takes advantage of the home environment and resources and provides the chance for some one to one adult time to support in their learning.
It can be a great source for gathering topic information to share with all the children
It is a great opportunity to rehearse key skills such as times tables and spelling
It helps to foster good habits of organisation and self-discipline in preparation for the demands of Secondary School
What does home learning look like for pupils at Foljambe?
We support all of the above principles and we feel that Foljambe is a school at which we wish home learning to complement home life and to be a positive experience. We believe that homework should be completed often and in small amounts.
Pupils from Year 2 to Year 6 are set weekly online maths learning using the 'My Maths' and 'TT Rockstars' websites. Pupils in Year 1 are given maths games to complete. All pupils from Year 1 to Year 6 are given weekly spellings to learn and pupils are expected to read at least 3 times a week –  this is to be recorded in reading diaries. 
Home learning is set via our ClassDojo platform and anything the child may need on paper is provided for each child. There will also be links to different websites sent on class dojo in order for children to practice skills.
There are also opportunities for children to attend Learning workshops after school which incorporate developing knowledge and skills further. Support with home learning is also provided in these lessons for any children who may be struggling with this. Learning workshops are for all year groups and are tailored to age and stage and the individual needs of the children.
Our routines and expectations
Depending on the age of your child, this will vary to a degree.
We expect children to maintain the same standards of presentation of home learning as we set in school.
Adaptations to home learning will be made to ensure it is accessible to all.
What to do if you have concerns
If you find the home learning inappropriate for your child, if they lack interest, if it becomes a battleground or if you are concerned that home learning is given inconsistently please talk with your child's class teacher in the first instance.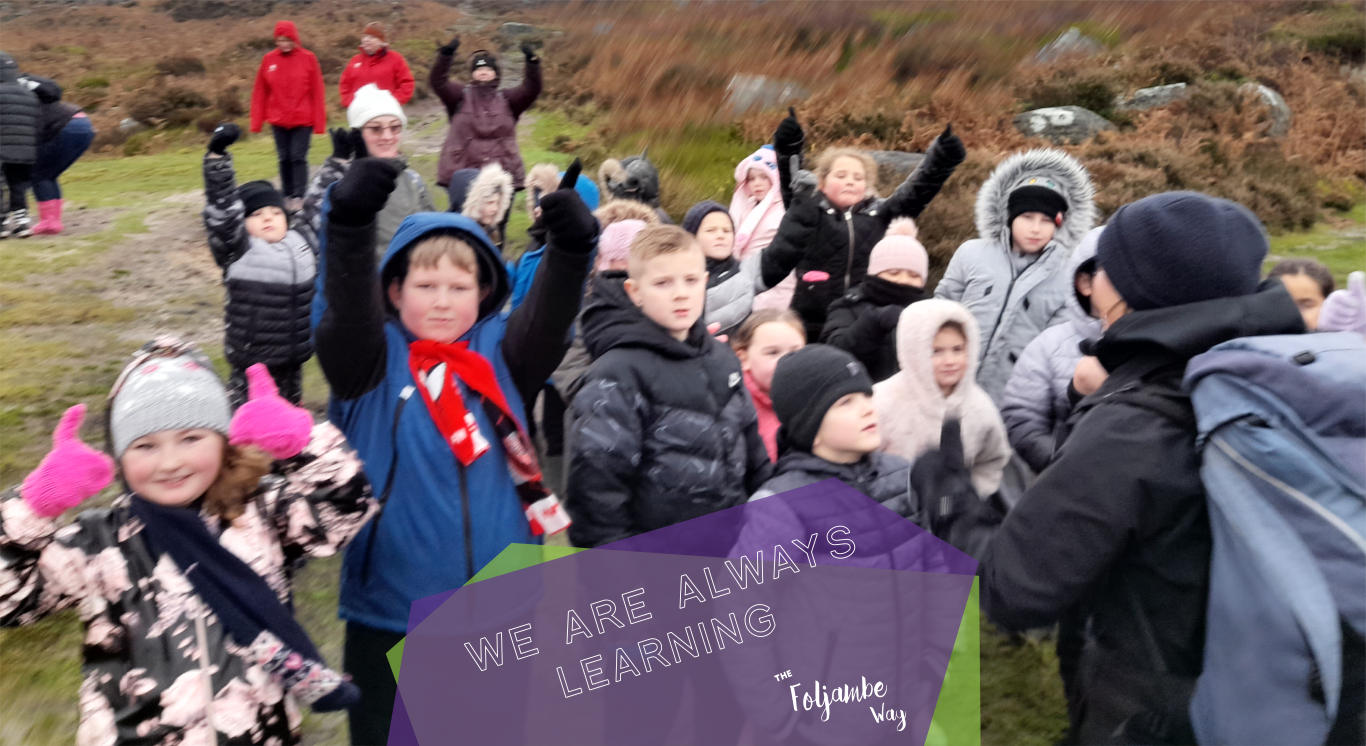 Class 3 - Year 4/5
Year 3/4 have enjoyed a wonderful day in the Peak District to support their current Geography learning. 🏞 We visited the Longshaw Estate and walked
Read More »