We are thrilled to finally welcome our students to their (new!) classrooms to start the school year back at Foljambe. Whilst we are grateful that we could temporarily move to Thrybergh Primary School, it's exciting to be back in our own learning environment after its renovation – with new classrooms, learning equipment, toilets and outdoor spaces.
All of the classrooms have had a revamp, giving our students and staff a blank canvas to make their classroom their own this year. They also come equipped with modern, high-tech interactive whiteboards, which are already proving very popular with our students!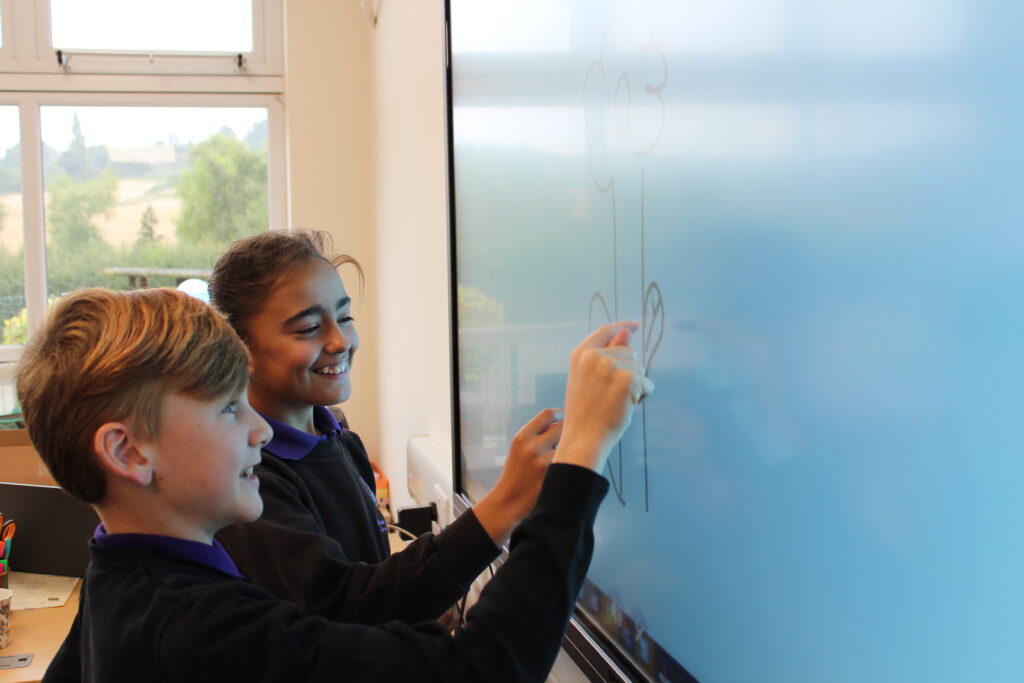 Mrs Tate-Brier, Headteacher at Foljambe Primary School, said: "It's fantastic to see all of our students already looking so settled and happy with their new school – there have been plenty of huge smiles from students, parents and staff. We've still got lots to look forward to with the development of the building as construction of our new hall and dining room progresses but it'll definitely be worth the wait."
Miss Sherburn, Class 3 Teacher, said: "I genuinely love the new school and it was so lovely to see the students' reactions this morning. The tech is great for the students to learn – it was definitely worth the move and preparation."
Ms Kelly Smith, parent, said: "I am so happy for the children to be back at Foljambe. It is a wonderful school. Staff are caring, understanding and very helpful. My daughter could not wait to come back – she was so excited.
Miss Emma Hunt, parent, said: "It is so lovely for the children to be back home. The school looks lovely – so clean and fresh. Lola was so excited to be back. We are looking forward to seeing the school continue to grow."
It'll be a little while before we get to cut the red ribbon on the new building – which will eventually house the new hall and dining area – as it isn't quite ready yet, but we are asking parents to suggest ways in which they would like us to celebrate our grand reopening. Please get in touch with any ideas!